Other Services
At Lakeshore Federal Credit Union, our member base is the reason we're here. As a member, we strive to provide you with the best rates, the highest quality service, and the most convenience. That's why Lakeshore FCU is proud to offer additional services to help save you time and money.
Welcome to the world of Visa Travel Cards
Enjoy the benefits of your prepaid Visa Travel card
Make purchases at all Visa locations when traveling domestically or internationally
24 hours a day/7 days a week access
Withdraw cash at an ATM
Deposit funds from your credit union savings or checking accounts via a secure Web site
Your Visa Travel Card offers all the protection and security features you've come to expect from Visa®
EMV chip enabled
Available from a minimum of $100.00 to a maximum of $5,000.00
Using your Visa Travel card
Just present your card at the time of purchase and the amount will be deducted from your card balance
Check your balance, transactions or report lost/stolen card by calling a toll free number or going online
Add funds to your Visa Travel card by going online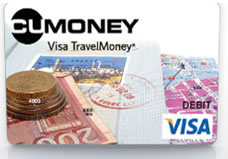 For wherever you go and whatever you need, your prepaid Visa Travel Card is here for you.
Visa Gift Cards
Signature based transactions anywhere Visa is accepted. Pinned transactions are not available. Cannot be used for hotel or car rentals, or "pay at the pump" gas purchases
Gift cards are non-reloadable
Check your balance, transactions or report lost/stolen card by calling a toll free number or going online
Available from a minimum of $10.00 to a maximum of $1,000.00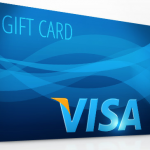 The perfect gift for any occasion!

Direct Deposit
Direct deposit is the safe and simple way to have your paycheck, federal benefits, or tax refund deposited automatically in your credit union account.
Avoid waiting in line to deposit your check
No worry about lost or stolen checks in the mail
A convenient way to save or to pay back loans automatically
Payroll
Check with your employer to see if you are eligible for direct deposit. Your account number and the credit union's routing number, 272483073, is all you will need.
Social Security, SSI and other Federal Benefits
Members who currently receive Social Security, SSI or other Federal Benefits can switch direct deposit at https://www.godirect.gov/gpw/enrollment/ or by calling the Social Security Office toll free at 800-772-1213 (TTY 800-325-0778).
Notary Public
Stop in the office with your identification and the documents you need notarized and we will be happy to provide this service to you free of charge*.
*Fees apply for non-members. See our Fee Schedule for details.
Postage Stamps
US postage stamps are available for your convenience. "Forever" stamps are sold in books of 20 at the current US postal rate of $13.20 per book.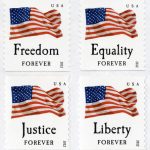 Money Orders
Money orders can be purchased in any amount up to $1,000.00 for a fee of $1.00 per money order issued.
Cashier Checks
Members receive one free cashier check per month. Additional checks can be issued for a fee. Cashier checks must be made payable at the time they are issued.
Wire Transfers
Outgoing Wires:
Lakeshore FCU can transfer money from your account to another financial institution in the United States. There is a $20.00 fee for sending a wire. The following information is required to complete an outgoing wire:
Receiving institution name, address and routing number. Beneficiary name, address and account number. Print and complete the form below and bring it into our office to complete the wire.
Incoming Wires:
There is no fee to have money wired to your account at Lakeshore FCU. The following are incoming wire instructions:
Receiving Financial Institution:
Alloya Corporate FCU, 4450 Weaver Parkway, Warrenville, IL 60555 , ABA #271987635
Further Credit to:
Lakeshore Federal Credit Union, 2182 Lakeshore Dr., Muskegon, MI 49441, Account #272483073
Final Credit to:
Member Name, Account Number, Savings or Checking?
Discount Tickets

Cinema Movie Theatre – $9.50 adult ticket

Cinema Concession Combo – $7.50
Go to main navigation