How to Join
Join Lakeshore Federal Credit Union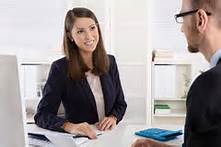 As a member of the credit union, you have access to our full line of no-cost low-cost financial services. Lakeshore Federal Credit Union is different from other types of financial institutions because we're owned and governed by the people who use our services.
Every member owns a share of the credit union, and the credit union operates to promote the financial well-being of all our members.
Once you join the credit union, you remain eligible for life, even if you retire, change jobs, or move away. Our policy is "Once a Member, Always a Member". Once you become a member, any of your family members may join the credit union as well.
Who Can Join?
Muskegon Area Membership
The credit union offers membership to persons who live, work, worship, or attend school in, and businesses and other legal entities in Muskegon County, Michigan and spouses of persons who died while within the field of membership of this credit union, employees of this credit union, members of the immediate family or household, and organizations of such persons.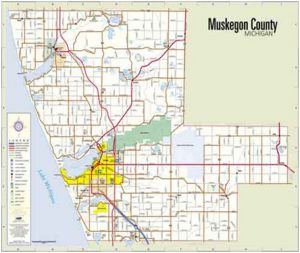 What You Need to Join
Anyone interested in joining will need to provide a valid, government-issued, picture ID. A driver's license or state ID is acceptable. If you are eligible to join because of where you work, please include a copy of a recent pay stub from your employer. If you are eligible because you attend school, a copy of a current bill or report card or a letter from the school you are attending will also be required. If you are eligible because you worship within the field of membership, you will also need a letter from your place of worship stating that you are a current member.
You will need $5.00 to open your savings account. This is the cost of a share in the credit union and must remain in your account until it is closed out.
When opening an account for a youth, please bring in their social security card. If they are old enough to sign their own name (10 or older), they must come in to open the account with an adult.
Eligible businesses will be required to provide a copy of the official filed papers showing the business name and owners and a copy of the filed tax ID number. All owners of the business will be listed as joint owners and must come in the office to sign.
If the business does not have a tax ID number, the owner may open the account using their name and social security number. The account will then be under the owners name with the name of the business as DBA (Doing Business As). You will still need to provide the official filed papers showing the business name and owners. DBA's are good for five years. Owners of these accounts must refile when the expiration of the business expires and provide the credit union with the official updated filed papers.
Accounts may be opened for Revocable Trusts, Guardianship, Conservator, and other such accounts as long as they qualify for membership.
If you have any questions, please Contact Us.
Moving Over From Another Financial Institution
Lakeshore Federal Credit Union wants to make your transition as easy as possible for you. Review the Switch Kit instructions, complete and return the Forms to us, we will do the rest.
We welcome your membership and hope you enjoy all the benefits LFCU has to offer!
Go to main navigation