Real Estate Loans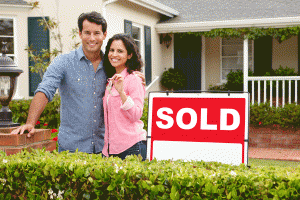 Lakeshore Federal Credit Union offers several types of real estate loans. You can choose from:
Home Equity Fixed Rate loans
Home Equity Line of Credit loans
Mortgage loans
Our Home Equity loans are a great way to take advantage of the equity you have in your home. You can use the equity in your primary residence or seasonal home as security.
The benefits are numerous when considering a Home Equity loan. The interest you pay on these loans may also be tax deductible. You'll agree that a Home Equity loan makes good financial sense.
Contact lending@lakeshorefcu.com. to get started with your Home Equity loan or mortgage loan today!
Home Equity Fixed Rate
Lock in your rate with our Home Equity Fixed Rate loan. Your rate is guaranteed for the life of the loan so you never have to worry about the rate or your payments changing. If you are considering purchasing a vehicle or other large ticket item, remodeling or putting an addition on your home, a Home Equity Fixed Rate loan may be the perfect solution for your financing needs. If you don't foresee a need to borrow again in the near future, you should consider this type of loan. You may add-on to your loan at any time but you may have closing costs involved.
Home Equity Line of Credit
Whatever the purpose – remodeling your home, going on vacation, or consolidating your bills, a Home Equity Line of Credit is the way to go. Once you have your Home Equity Line of Credit loan, you can borrow against it at any time, for whatever you need. It's as simple as making a withdrawal or writing a check.Home Equity Line of Credit loans are offered at a variable rate of interest. The interest rate is reviewed each month and will match the prime rate. You can borrow against your loan for 2 years without updating your application.
Since your balance may change from month to month as you borrow against your loan, your term and payment will also change. The following range is used to determine the term of your loan:
| | |
| --- | --- |
| Up to $6,000 | 48 Months |
| $6,001 – $12,000 | 72 Months |
| $12,001 – $50,000 | 144 Months |
| $50,001 – $200,000 | 180 Months |
Borrowing has never been more convenient.
Mortgages
Lakeshore Federal Credit Union provides our members with one of the most competitive and diverse mortgage programs available. We'll be happy to compare our rates and terms against anyone's. It's important to have an expert analyze your particular home financing needs to make sure you end up with the most advantageous loan type possible. In addition to many specialty programs to fit unusual needs, all of the following loan types are available at the credit union for either your purchase or refinance transactions:
15, 20, 25 and 30 year fixed rate
Adjustable rate loans
5 and 7 year balloons
5 and 7 year expandable balloons
Zero down payment loans
Interest only loans
FHA and VA loans
Land purchase loans
Home rehab loans
Nonconforming loans
Online Mortgage Loan Application
You can see that with the wide range of mortgage products offered, there is one that meets your needs. If you are considering building or purchasing a home or refinancing your present mortgage, be sure to check with the credit union first. Contact our mortgage department at lending@lakeshorefcu.com.
Lakeshore Federal Credit Union – NMLS#421965
Jackie Knowlton – NMLS#860315
Christy Belmarez - NMLS#2511313
Go to main navigation